When we think of attaching drawers to our kitchen cabinetry, we automatically opt for regular drawers. But this may raise issues storing all sorts of kitchen utensils which come in different shapes and sizes. All of these may not fit in the regular-sized normal drawers.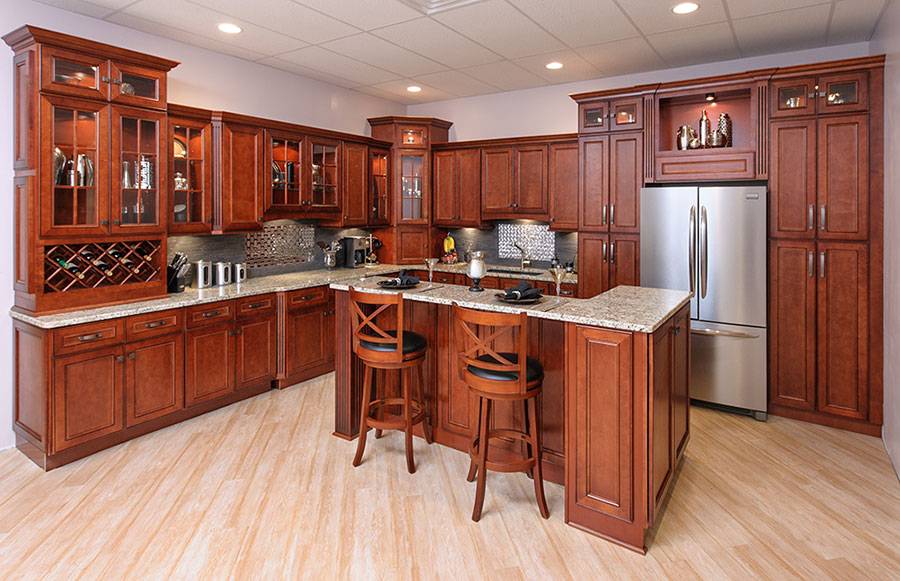 However, this should is no more a reason to worry.  Based on their shape and size, kitchen cabinets have different kinds of drawer arrangements that can be used for both saving space and better utility. Here are the different kinds of cabinet drawers that you can add to your kitchen space and utilize it better:
Standard cabinet drawers are the most common kind of drawers available and are opted for by almost everyone. These can be used to store the regular kitchen utensils and come in a variety of sizes according to your choice and placements.
Full extension drawers are a type of standard cabinet drawers that allow you to access more space. They have slides attached beneath them which allow them to come out to their very end.
A double cabinet drawer is basically one big drawer that looks like two drawers due to its large size. Most of these have two handles to have a stronger grip while pulling the drawer out. Such drawers contain a lot of space to store kitchen utensils and give your kitchen a sense of space.
Vertical pull-out Drawers
Vertical pull-out drawers slide out to store several items and are ideal for narrow objects. These drawers save a lot of space due to their vertical pull-out characteristics. These drawers do not require bending down to reach your stuff as they allow storage at chest level. This is a plus point for aged people who may have trouble crouching or for those with waist pain.
Trash drawers / Wastebasket cabinets
These drawers resemble regular cabinets but when pulled out, hold trash bins. These drawers help save extra space by not letting us use a separate disposal area that looks out of place in our kitchen décor.
Drop front drawers have an opening that tilts down to reveal the storage. These are used when the inside of the panel has an extended surface. This kind of space is usually used to store digital devices (cable boxes, routers) that have no use other than connecting cables or devices for input.
Tip-out drawers are smaller sized drop-front drawers that can be used to store brushes and sponges for kitchen cleaning purposes.
Toe-kick cabinet drawers are attached at the bottom of lower kitchen cabinets to maximize the use of space in a very stylish manner. They take the place of the otherwise useless baseboards.
As far as kitchen countertops are concerned, an unnoticed design may lead to drawers opening into each other and thus not opening for use at all. This can cause inconvenience as at a time, only one of the drawers can be accessed.
Corner cabinet drawers act as full drawers that allow you to pull a particular corner at a 45-degree angle. This allows the usage of a corner in an efficient way.
Opting for the Cherry Wood cabinets is a great option while designing your kitchen cabinetry. Picking the right kind of cabinet drawers with cherry wood cabinets gives your kitchen a vintage appeal and turns the drab, old kitchen into a magnificent masterpiece.